4/17/2021
Unfortunately our post-AI ultrasound indicates that Tiberia's breeding via surgical AI was not successful. While we discuss the issue with our mentors and the reproductive specialist we are suspending our breeding program at this time. This has been very disappointing for us as a new kennel, but at the end of the day our dogs are our family and we want to make the best decisions for them. In the meantime we will continue to be active in the local FastCAT scene and are looking into Scentwork and other fun canine performance events in the Houston area.

For those who came here on their search for a puppy, please feel free to contact us via email or Facebook messenger. This website will likely be updated very infrequently from here on out.

There are some wonderful Irish Wolfhound Breeders around. A good place to start looking is on the Irish Wolfhound Club of America's Breeder Referral page here:
https://www.iwclubofamerica.org/finding-irish-wolfhound-puppy
Furthermore, looking for your regional Irish Wolfhound club on Facebook is also a great resource. For example, the South Central Irish Wolfhound Club covers Texas where we are located: http://www.sciwc.org/home
8/1/2020
Today we got the good news that we received an Excellent rating with GoodDog! Please click below to visit our breeder profile!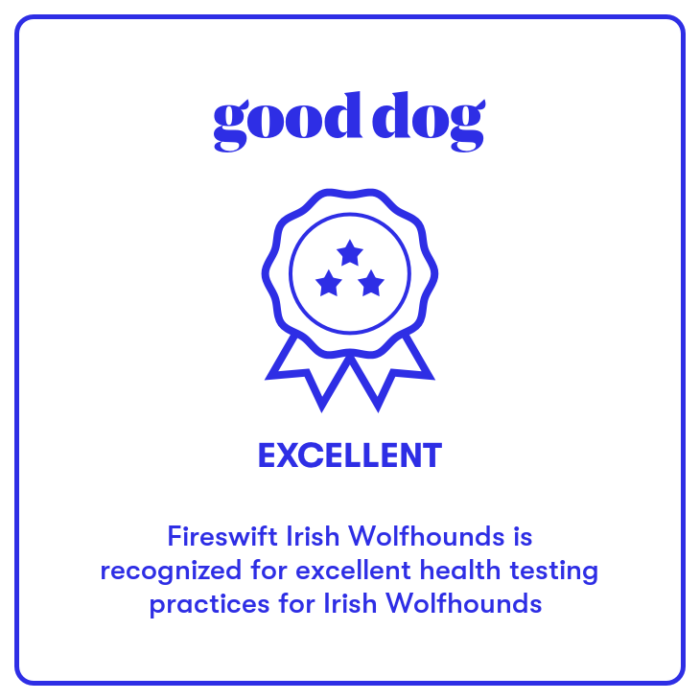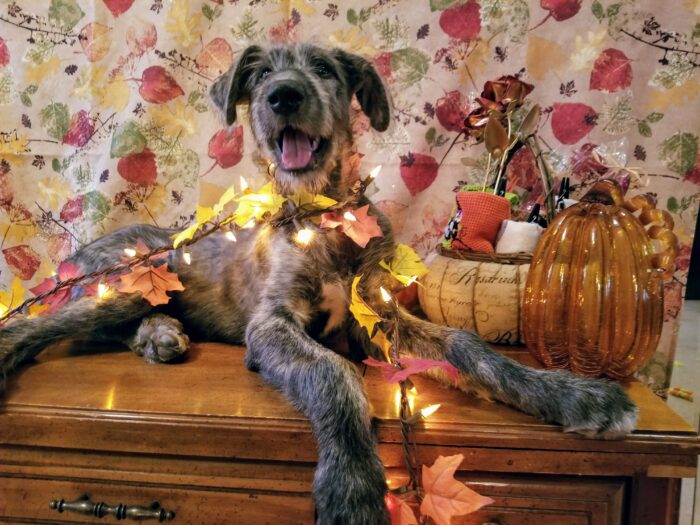 7/24/2020
Our puppy application is now available for those interested in being placed on our waiting list.
This page is currently under construction. If you are interested in Irish Wolfhound Puppies please contact rebecca@fireswifthounds.com
In the meantime, please visit the Irish Wolfhound Club of America and join us on Facebook.